Gaicea


  Gaicea is an Arcane Codemon. It is half Heaven and half Mountain. It can be Summoned by sacrificing a Lorcan and an Isilga.
Appearance
Edit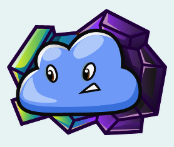 Gaicea is a cloud half encased in a rocky formation.
In its Epic form it becomes a blue storm cloud and the rocks behind become half green, half purple.